Fragrant wood and natural materials.
Fragrant wood from arolla pine and oak, centuries-old stone and natural materials set the distinct tone for the lodges, which each offer a living area of 90 m² and a more than 100 m² terrace with a private heated hot pot in the open air… and the wonderful view of the mountains.
The floor with underfloor heating, consisting partly of solid natural wood and natural stone, invites you to walk barefoot.
This activates the muscles and promotes coordination, stimulates the blood circulation and helps you feel good.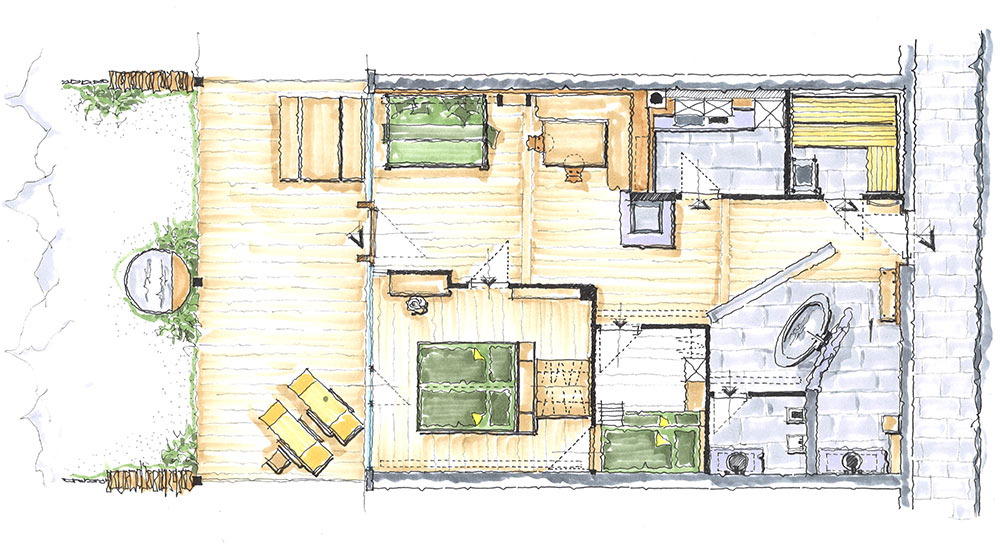 The open-plan living room comprises a traditional dining corner and a snug day bed, which can also be used as a massage couch or as an extra bed.
The lodge has a bathroom and two cosy bedrooms. One of the bedrooms has a double bed, a basin with fresh spring water and a walk-in wardrobe – the smaller bedroom has two bunk beds and a wardrobe. Both bedrooms are furnished with arolla pine. Arolla pine has been proven to reduce the heart rate and ensures particularly refreshing sleep.
The separate modern kitchen contains a dishwasher, electric cooker and wine cabinet.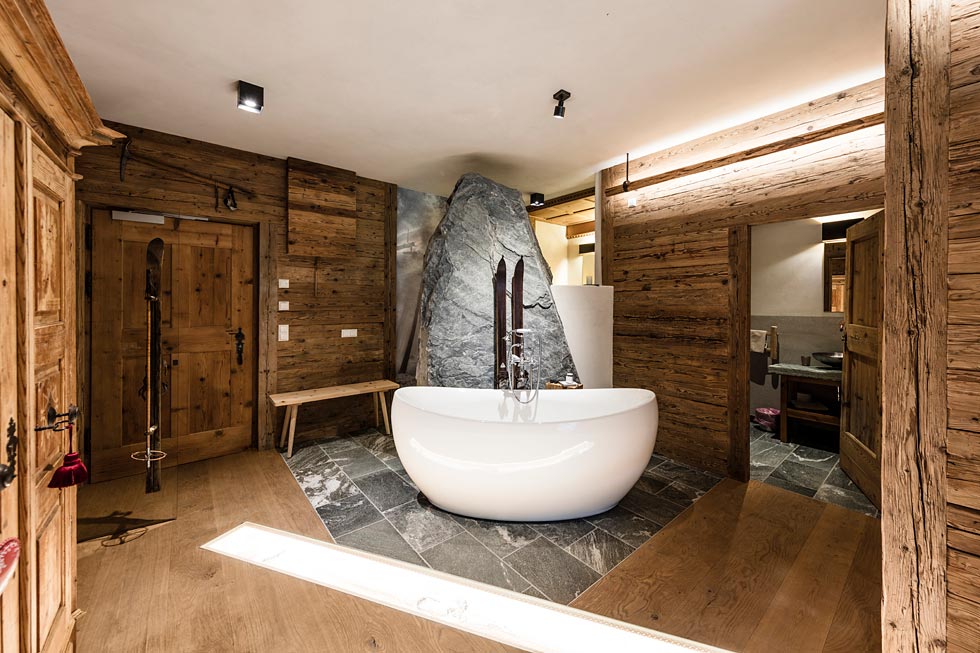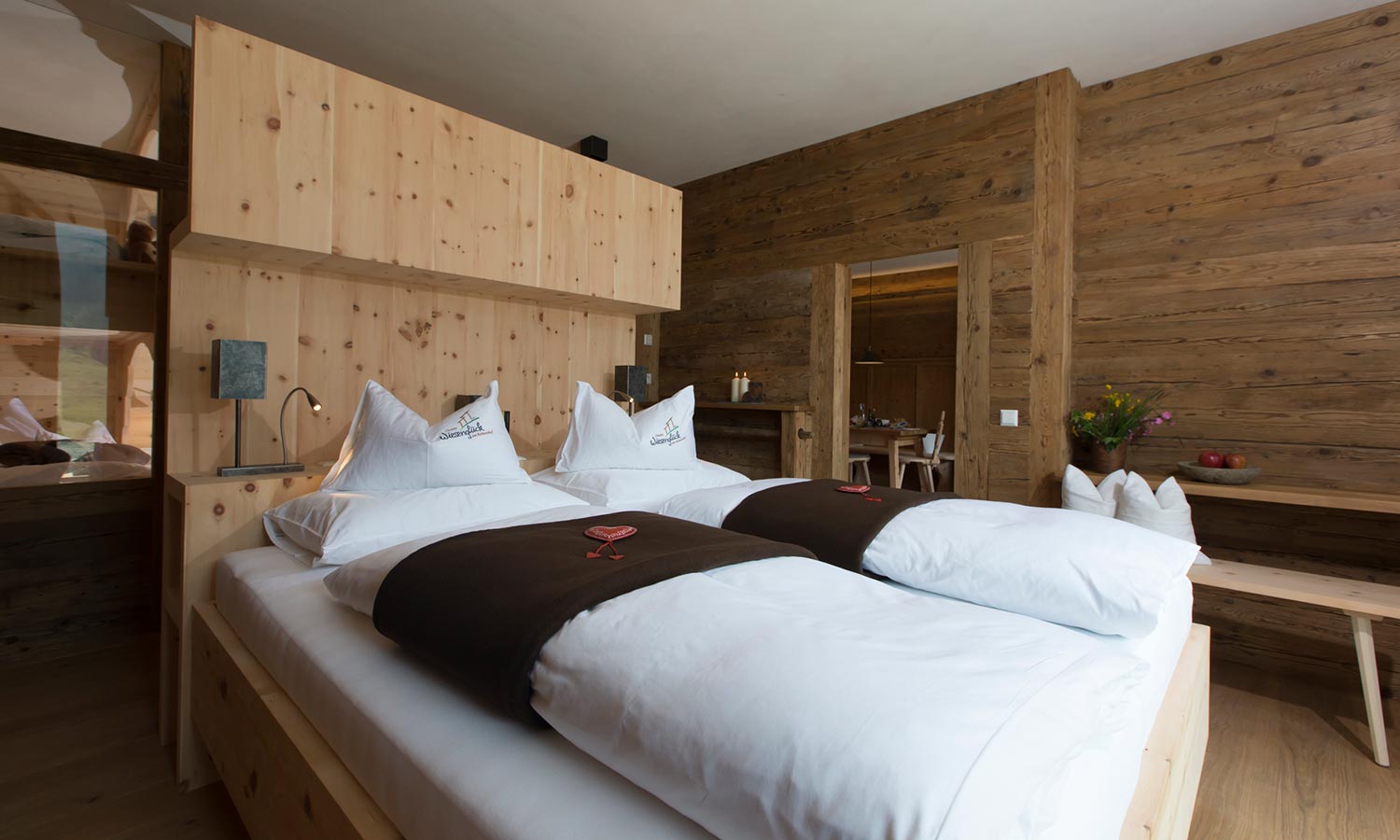 The Wiesenglück is a place where the hours trickle by slowly and Nature is still unspoiled.
A place where the peace and quiet is wonderful and where you have time once more to notice the most precious things in life. Where everything in Nature sets the mood and the rhythm of Nature is still obeyed: Wood, stone, water and natural materials are the hallmarks of the cosy, sociable atmosphere of the Wiesenglück lodges.
Most of the food we serve is made from home-produced ingredients or comes from the surrounding farms.